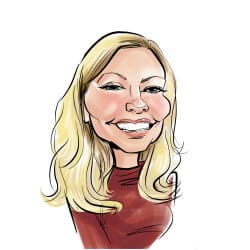 Jenn Leanhart
Mortgage Loan Originator | NMLS# 1942947
Born and raised in the Midwest, my passion for travel has brought me to many wonderful places, but none drew me in quite like Maine. I soon found myself and my 2 dogs living here enjoying all the wonderful outdoor experiences, history and dining Maine has to offer. An ideal weekend in the summer, places me on the banks of the Penobscot, listening to the rapids with a book in hand while tending to new recipes over the camp fire. Winter months I enjoy perfecting comfort food recipes.
What Jenn loves about Home Loans
While all opportunities are unique in their own right, there is nothing more exciting than watching a first time home buyer trying to concentrate on signing the paperwork in front of them while their eyes keep shifting to the keys to their first home on the other side of the table. I share in their joy knowing that my background in Quality Control Underwriting combined with nearly 20 years in the Mortgage Industry played a significant role in helping navigate the complexities of buying a home, which brought them to this point in their journey.