Skip-A-Payment
TERMS
1. Loans cannot be past due at the time of request. All Mortgage, Home Equity Loans, Business Loans, and Overdraft Protection are not eligible. Application and approval required for all skipped payments. All applications are subject to the Credit Union's final approval.
2. Applications should be received at least four business days prior to loan due date. Interest will continue to accrue on unpaid balances through skipped payment period. Repayment of the principal balance of the skipped payment will be deferred until a later date.
3. Each skip-a-pay will incur a $30 processing fee.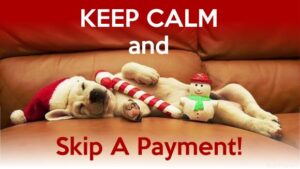 PeoplesChoice Checking with SpendShield has it all.
A FREE checking account with no monthly fees, the lowest overdraft fees in Maine, and a safety net when you need it most. With PeoplesChoice Checking, you're guaranteed the flexibility and freedom you need to keep your cash in check. Features like free mobile banking, direct deposit, and more get you what you want, when you need it.