Financial Planning
Our goal is to provide access to strong, competitive financial planning products and resources along with personalized services you can trust. Some of these financial options include:
Retirement Income Planning
Retirement Rollover options
Traditional and Roth SEP & Simple IRAs
Assistance in the management of your current investments or provide a second opinion
Fixed Income
College Fund Planning
Small Business Planning
Estate Planning
Advice Guided by Local Experience
If you are just beginning your investment plans or nearing retirement, let a Financial Advisors work with you to evaluate your financial needs, offer recommendations, and coordinate your investment and insurance choices tailored specifically to you. Call Kelly to schedule your no-cost consultation at any PeoplesChoice location.
Kelly Foss-Root offers Investment Advisory services through Measured Wealth Private Client Group, LLC. Measured Wealth Private Client Group and PeoplesChoice Credit Union have not affiliated companies.
Kelly's Direct Phone is 207-844-1479 and email: kelly@measuredwealth.net.
Measured Wealth Private Client Group does not provide tax advice. Any discussion of taxes herein is for informational purposes. You should consult with an attorney or accountant concerning tax advice.  Investing involves risks, including possible loss of principal. Please consider the investment objectives, risks, charges and expenses of any security carefully before investing. Not federally insured. Not obligations of PeoplesChoice Credit Union. Not guaranteed by PeoplesChoice Credit Union. May involve investment risks.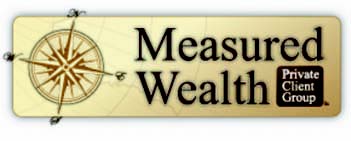 PeoplesChoice Checking with SpendShield has it all.
A FREE checking account with no monthly fees, the lowest overdraft fees in Maine, and a safety net when you need it most. With PeoplesChoice Checking, you're guaranteed the flexibility and freedom you need to keep your cash in check. Features like free mobile banking, direct deposit, and more get you what you want, when you need it.