Round-Up
How It Works

We track each transaction made by members who have subscribed to the Round-Up 4 Charity or Round-Up 2 Savings programs.
We calculate the difference between each transaction and the next "rounded up" dollar amount.

The total is moved from the member's checking account to either their Savings/Club account or to the Campaign for Ending Hunger contribution account.
We stand behind The Maine Credit Unions' Campaign for Ending Hunger
This initiative is the largest, non-hunger organization-based, philanthropic fundraising effort to end hunger in Maine. 100% of all funds raised by the Campaign stay in the state!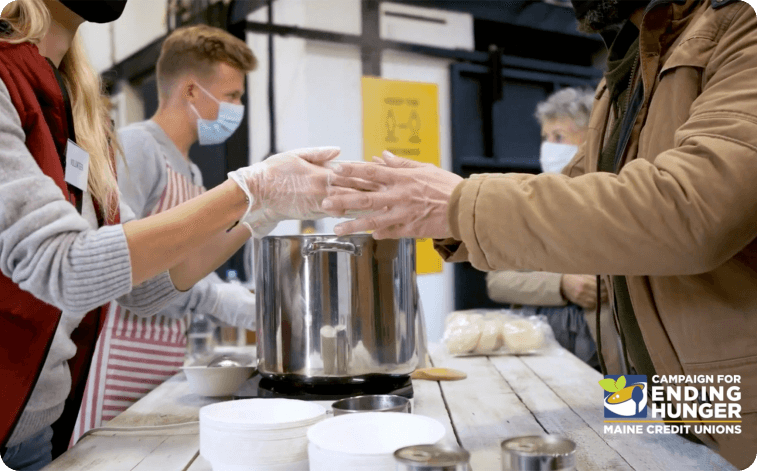 The Maine Credit Unions' 2022 Impact
$956,761
in direct funds were contributed to the Campaign.
$121,036
was raised during the month of June to support Good Shepherd Food Bank, local community food pantries, and meal sites as part of the $100,000 Ending Hunger Challenge.
$104,096
funds donated by credit unions directly to Good Shepherd Food Bank.
$24,000+
in financial support to help local schools and Full Plates Full Potential feed students during summer months.
$11,357
worth of food was collected and donated.
There is no fee to participate in either Round-Up program option.
No matter how many debit card transactions take place in one day, only one transfer for the total rounded amount will take place.
The nightly transfer will never bring a checking account to a negative balance.
If the calculated transfer is greater than the balance in the checking account, the transfer will be for the balance in the checking account.
ATM transactions are NOT included.
If a debit transaction is subsequently canceled or reversed, the corresponding transfer will remain in the Savings or Charity account.
Round-Up 2 Savings transfers can be set up to go to a Savings or Club connected to the same account as the participation Checking account.
Each January, members will receive either an email or a letter from PCU that documents their total Round-Up Savings and/or Donations for the previous year.
Become a member and bank your way.
Flexibility, convenience, and the personal touch to banking you want. For personalized loan options, a checking account that works for you, and the lowest fees guaranteed, people like you choose PeoplesChoice.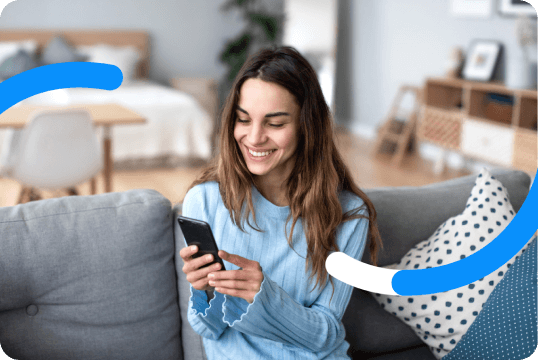 PeoplesChoice Checking with SpendShield has it all.
A FREE checking account with no monthly fees, the lowest overdraft fees in Maine, and a safety net when you need it most. With PeoplesChoice Checking, you're guaranteed the flexibility and freedom you need to keep your cash in check. Features like free mobile banking, direct deposit, and more get you what you want, when you need it.