Checking
PeoplesChoice Checking with SpendShield has it all
No monthly fees
$10 buffer before any overdraft fee
Lowest overdraft fee in Maine – Only $14.95
No minimum balance
Lightning Pay Direct Deposit – Get your paycheck Early!
Apple Pay
Free Visa Debit Card
Free mobile and online banking
Access to 85,000 ATMs nationwide
No more than 5 overdraft fees in one day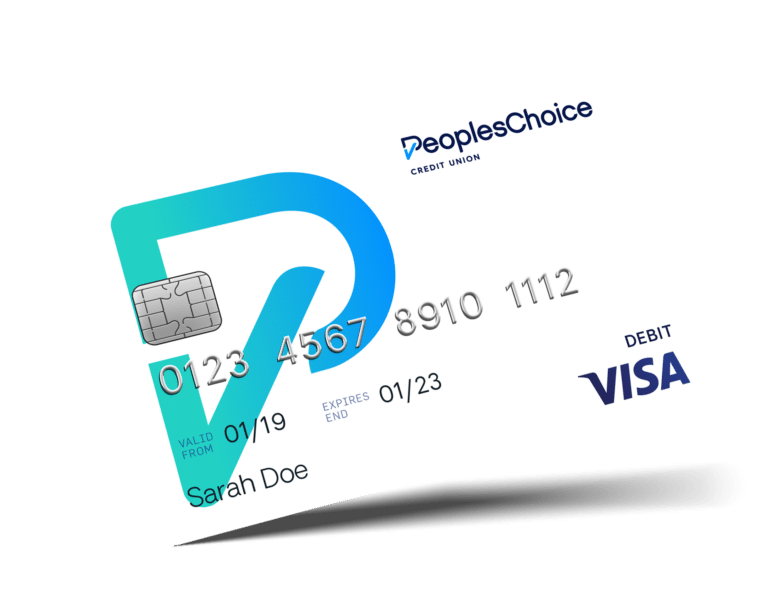 Maine's lowest fees guaranteed
PeoplesChoice Checking with SpendShield is a free checking account with no monthly fees, and it comes with the lowest overdraft charges in the state. If you happen to overdraw, we provide a $5 buffer before any fee is charged.
The smarter, easier way to bank
Manage accounts, transfer funds, and locate ATMs or PeoplesChoice branches with free online banking. We'll even get you your paycheck up to two days early with Lightning Pay Direct Deposit. And with Apple Pay, you can enjoy contactless purchasing, send and receive money, and more.
Access to your cash wherever you are
You'll be able to get fast cash when you need it most. Access 85,000 fee-free ATMs nationwide so you can easily withdraw cash, check accounts, deposit checks, and transfer funds.
Easy banking in your pocket
Your PeoplesChoice Checking with SpendShield account comes with a free VISA Debit Card. Enjoy all the convenience of an ATM card with added debit card protection. Use for purchases, make deposits at any major supermarket, and access cash at any of our 85,000 free ATMs across the country.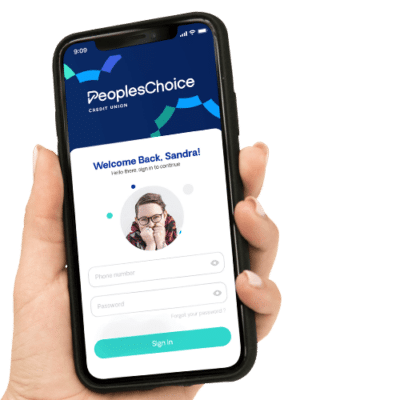 Become a member and bank your way.
Flexibility, convenience, and the personal touch to banking you want. For personalized loan options, a checking account that works for you, and the lowest fees guaranteed, people like you choose PeoplesChoice.