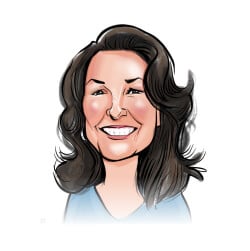 Therese (Terry) Thibodeau
Mortgage Loan Originator | NMLS# 756039
With over 25 years of mortgage lending experience in conventional, government, construction financing, blanket loans and other specialty portfolio lending programs Terry is able to apply her expertise to structure financing to meet your individual needs for achieving your goals. Whether you are a first time home buyer, scaling up, down, or, a real estate investor Terry's depth of knowledge and creativity will meet you where you are at and help you reach your next level. Terry is well versed at financing various property types including condominiums, new construction, multi-family, seasonal and unique property types. As a real estate investor herself, Terry's understanding of real estate financing expands beyond simple transactions; she is a capable lender with non-traditional income and self-employed borrowers. Terry is an accredited instructor with the ME and NE Real Estate Commissions, she writes and teaches classes on real estate financing. Terry joined PCU in October, 2018; she is a native of coastal NH and currently lives in York, ME. Terry will assist you in navigating your financing process to feel manageable from application through closing.
What Terry loves about Home Loans
Helping peoples realize their goals and dreams! Smiles at the closing table are a terrific reward.