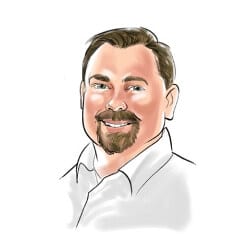 Kurt Schickle
AVP/Mortgage Lending | NMLS# 381206
I have been with PeoplesChoice since 2013 but have been in mortgage lending since 2004. I love what I do since every transaction is unique from the last one to the next one. Whether it is your first home, an investment property, your next home, retirement home or a complex property, I will be able to guide you through the process with ease. Much of my business comes from repeat borrowers who have not only trusted me enough to work for them, but they even refer me to their friends and family. I grew up and have spent most of my life in the Southern Maine area. Currently I live in the Raymond area with my wife of 20 years. In my spare time, I love concerts, Boston Red Sox, New England Patriots, UTV'ing and snowmobiling.
What Kurt loves about Home Loans
My favorite part about the process is being able to offer creative solutions in almost any situation to say yes! A portion of the mortgages we close are ones where other lenders said no. We are not a square peg/square hole type lender and definitely not just a business day 9 to 5 kind of lender. My specialty is taking care of those I work for to deliver on time results with high levels of satisfaction for all parties involved.
Member Feedback
"Kurt went out of his way to cater to my mortgage needs. I had several options to consider and he ran the "what if's" quickly and narrowed my choices so it was easy to make a decision. I stopped the mortgage process for a couple of weeks and then reopened the application without any hassle or complication. Closing was today and went smoothly." -PCU Member