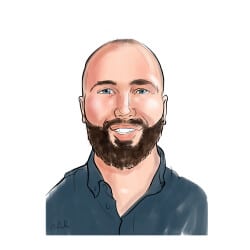 Kyle Soule
Mortgage Loan Originator | NMLS# 1391609
I have been a Mortgage Loan Originator since 2018, and lending overall since 2015. I have been a Maine resident my entire life and truly love the culture here. Analyzing numbers and bettering peoples financial lives are the highlights of my career. I'm as dedicated as is gets and will do what it takes to get you the best mortgage deal possible.
What Kyle loves about Home Loans
I love it all, but the part I love most is being able to save people money. Buying a home is no joke and you need the most dedicated and determined loan officer you can get who will dig and dig until they get you the best deal. I'm a people person and truly believe personality is the x factor in mortgage origination.
Member Feedback
I had a member looking to purchase a geometric dome property that had roof issues, which is about as unique of a property as it gets. Those properties don't qualify for any standard mortgage but due our vast product availability, we were able to finance with only 10% down and finance the costs to repair the roof. The appraisal was also done subject to completion of the repairs so we also maximized their home value in the process.